Mushrooms for better living.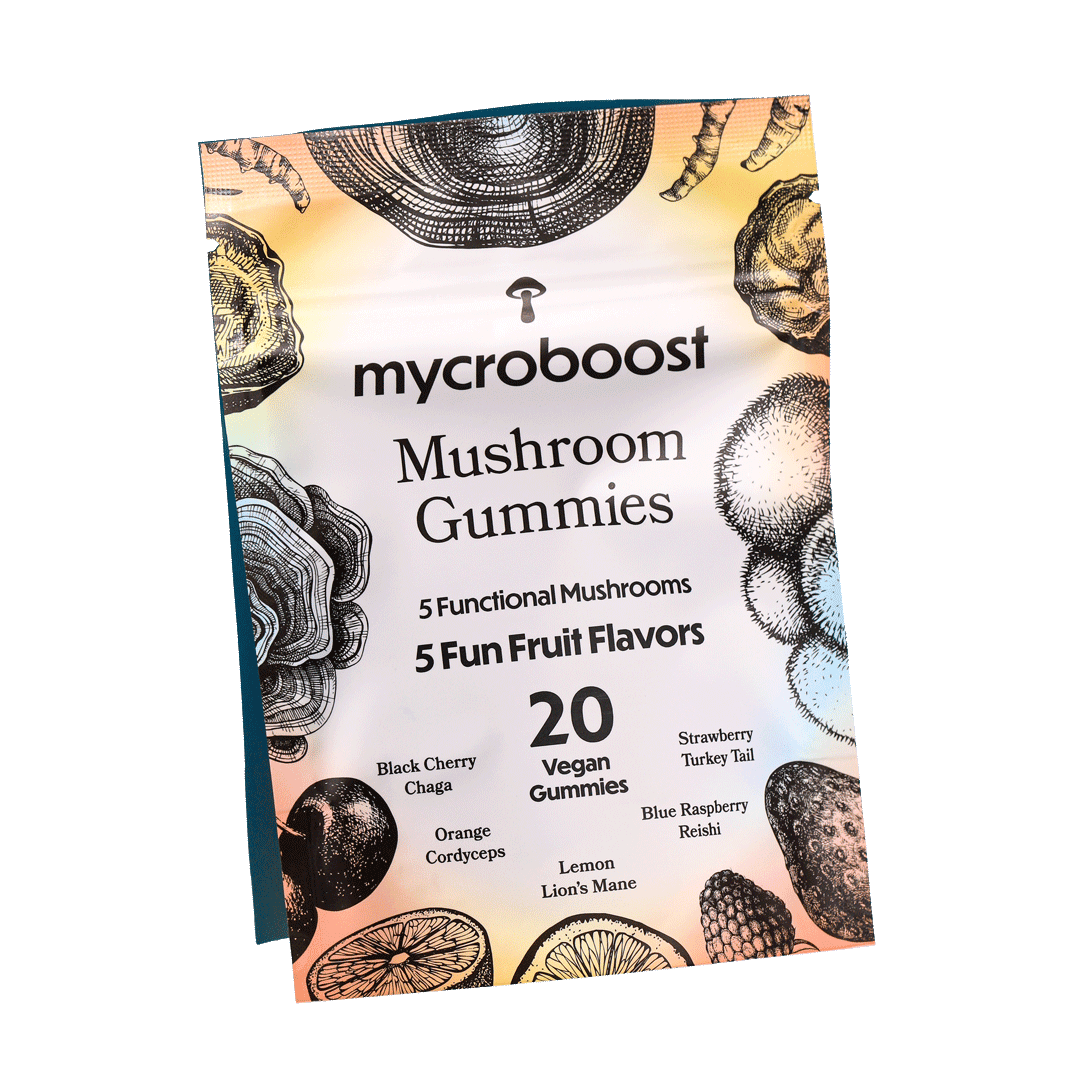 Grown by Masters of Mycology
We source our extracts from premier wholesale mushroom suppliers in North America who have decades of experience in the mushroom game.

Just the Good Stuff
Mycroboost products are made with certified organic mushroom fruiting bodies. Our products will never contain mycelium, grain, substrate or fillers.

Science-Based Formulations
Our experience in pharmacology, biotechnology, and laboratory research means our products are formulated for maximum absorption and benefit.
We made this supplement to support long-term brain health and increase mental agility. Each softgel contains 750mg of Cordyceps and 750mg of Lion's Mane mushroom extracts. The result? Improved focus, memory and mood.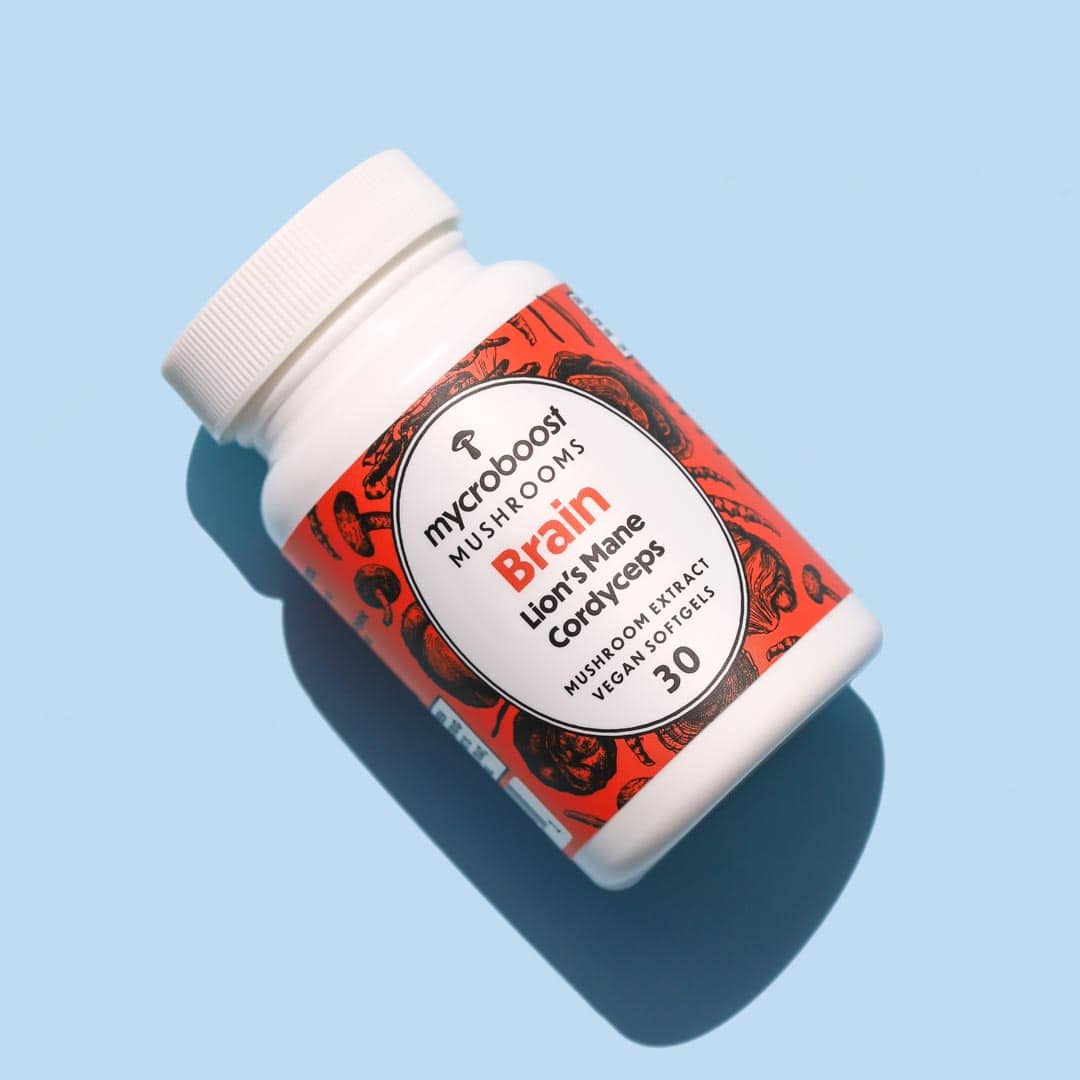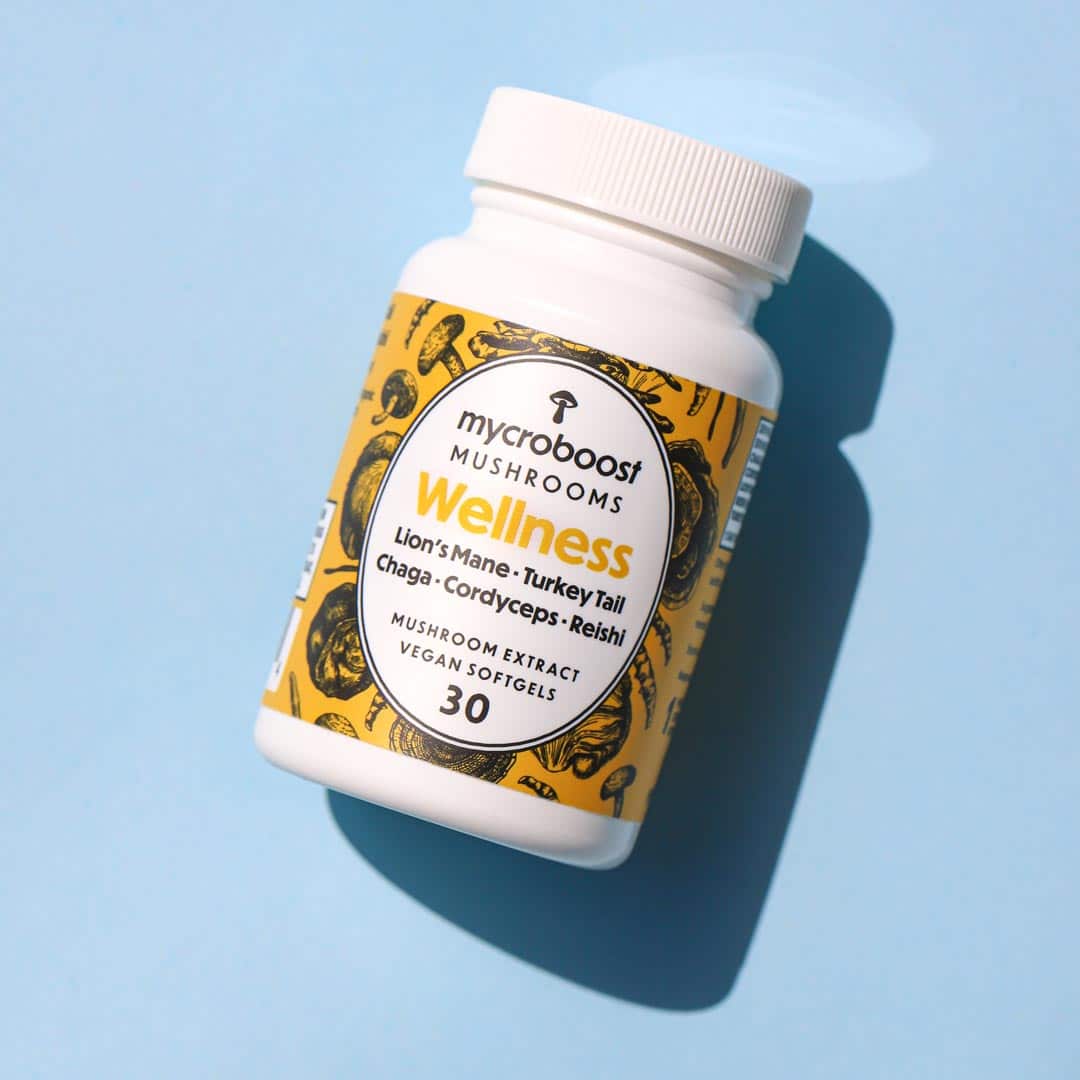 Our Wellness softgels are a blend of powerhouse mushroom extracts. Each softgel includes a total of 1500mg of Chaga, Cordyceps, Lion's Mane, Reishi and Turkey Tail mushrooms to support optimal heart health, brain function, immune support and better moods.
Support your immune system.
We created this supplement with longevity in mind. Each Immunity softgel contains a total of 1500 mgs of Chaga, Reishi, and Turkey Tail mushrooms, plus a macrodose of Vitamin D3 to support respiratory health, immune support and overall well being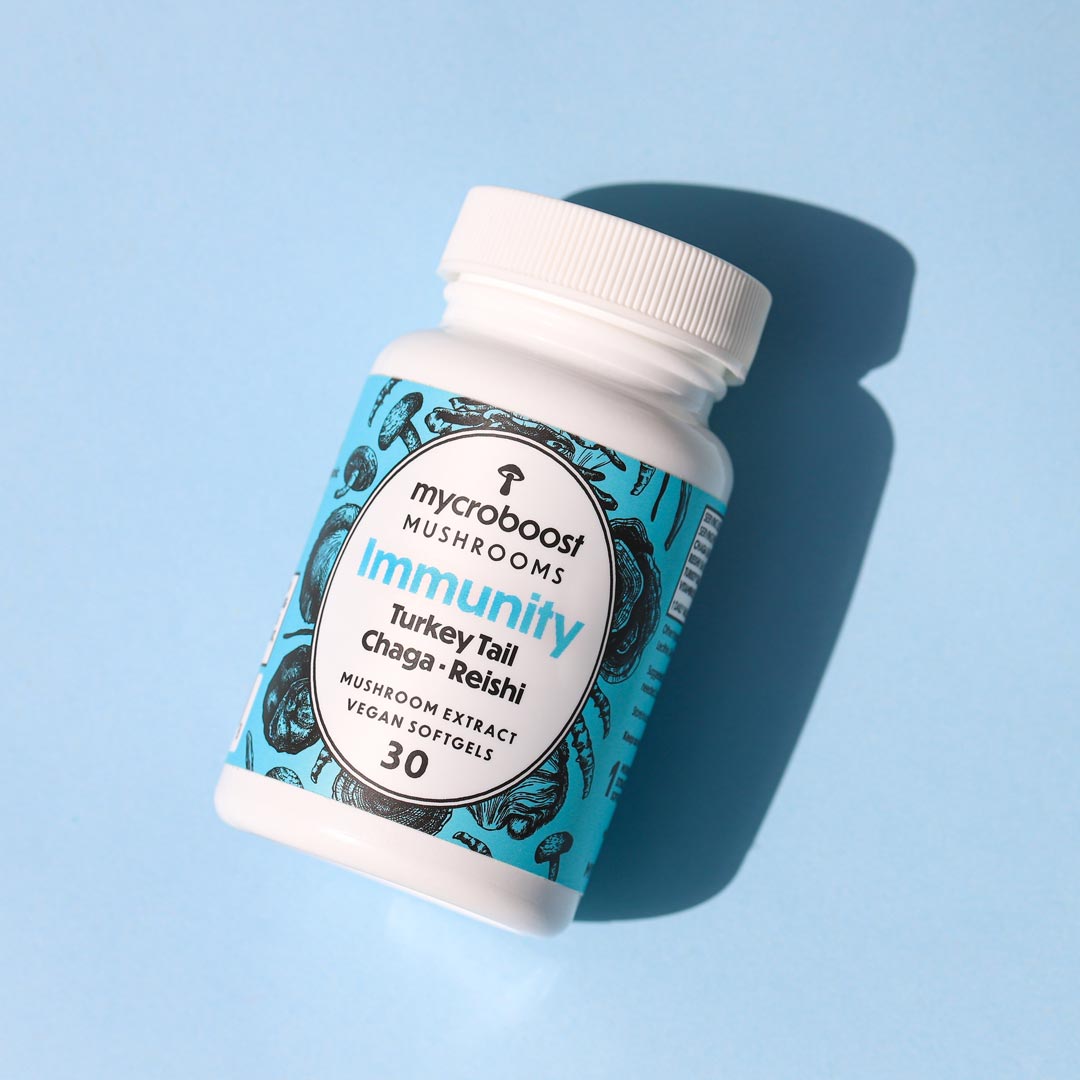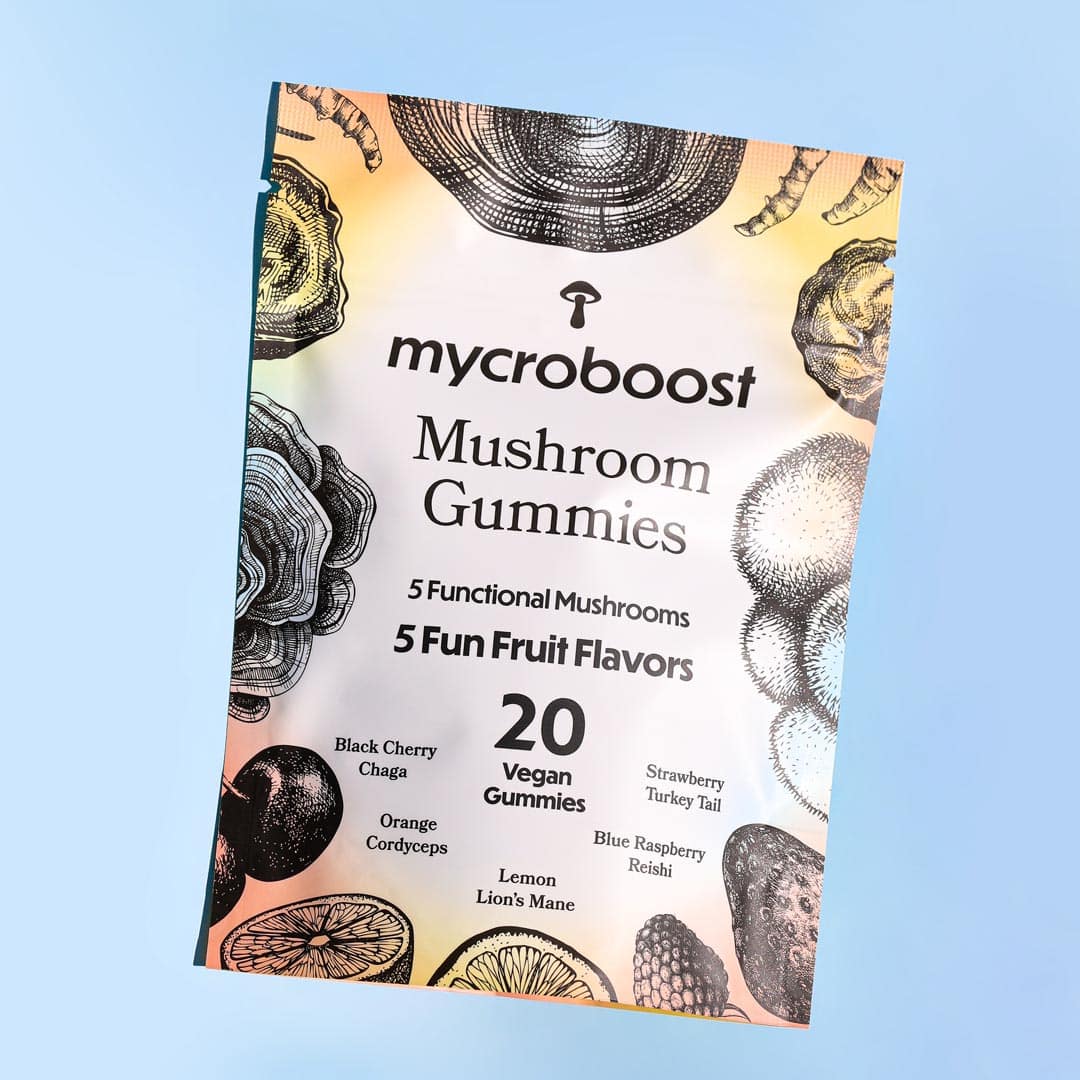 Mycroboost Mushroom Gummies
Infusing 300mg of premium, clean mushroom extracts into a single gummy is how we prefer to help our community achieve their long term health goals. Each gummy bag contains five different mushrooms represented by five delicious flavors. Lion's Mane (lemon) supports brain health. Chaga (black cherry) can help ease inflammation. Reishi (blue raspberry) enhances the immune system and reduces stress. Cordyceps (orange) increases energy and vitality. Turkey Tail (strawberry) is an immune system booster and is also thought to balance gut health.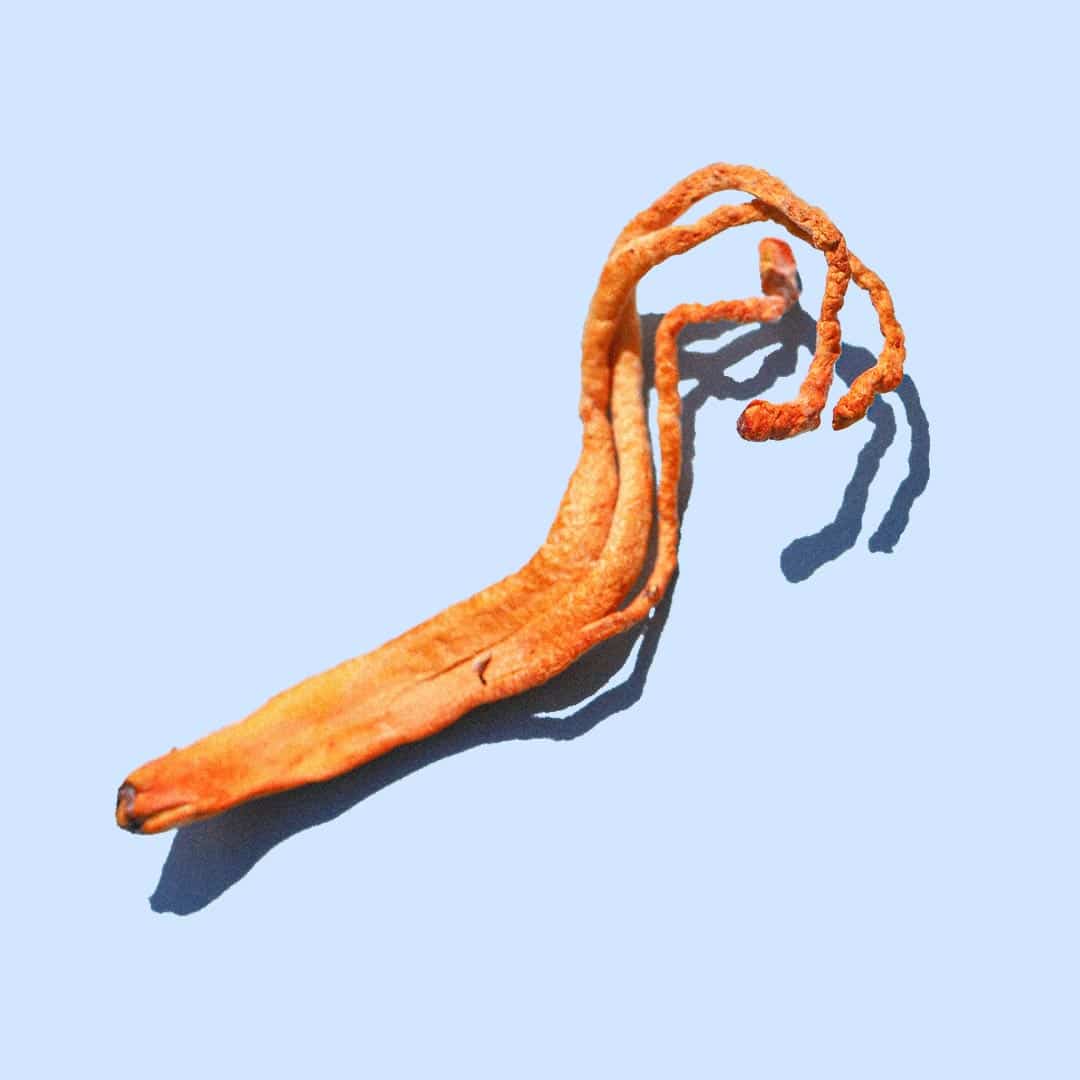 Mushroom extracts that are actually made from pure mushrooms
Science shows that the "fruiting body" (a.k.a the mushroom head or the ​​🍄 emoji) of functional mushrooms contains the majority of the active compounds that benefit us. Many products that are labeled "mushrooms" are actually some combination of fruiting bodies ground up along with the mycelium (a.k.a. the mushroom's root system) as well as the substrate, sclerotium, and spores. Mycroboost products work because they're made with certified organic fruiting bodies only.
About Us
Learn more about why you should choose Mycroboost.
Shop Now
Shop for vegan mushroom extract softgels and gummies.